BAHAMAS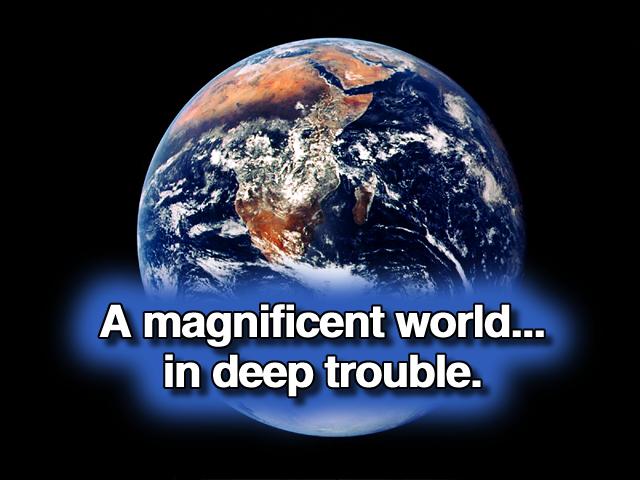 Hurt not the earth neither the sea, nor the trees, till we have sealed the servants of our GOD in their fore heads. REVELATION 7:3
As we see this world that we are a part of wax worse and worse, the question that we all need to ask is; what do we need to do? To be apart of that promise that our LORD told his disciples just before HE went back to heaven, that is recorded in: JOHN 14:1-3
14:1 Let not your heart be troubled: ye believe in God, believe also in me.
14:2 In my Father's house are many mansions: if [it were] not [so], I would have told you. I go to prepare a place for you.
14:3 And if I go and prepare a place for you, I will come again, and receive you unto myself; that where I am, [there] ye may be also.

There is only one thing, that will stop us from being apart of that promise, and that one thing is SIN.
So one may ask what is SIN:
1 JOHN 3:4 Tell us: Whosoever committeth sin transgresseth also the law: for sin is the transgression of the law.
Where can we find this LAW? this LAW can be found in EXODUS 20:1-17.
20:1 And God spake all these words, saying,
20:2 I [am] the LORD thy God, which have brought thee out of the land of Egypt, out of the house of bondage.
20:3 Thou shalt have no other gods before me.
20:4 Thou shalt not make unto thee any graven image, or any likeness [of any thing] that [is] in heaven above, or that [is] in the earth beneath, or that [is] in the water under the earth:
20:5 Thou shalt not bow down thyself to them, nor serve them: for I the LORD thy God [am] a jealous God, visiting the iniquity of the fathers upon the children unto the third and fourth [generation] of them that hate me;
20:6 And showing mercy unto thousands of them that love me, and keep my commandments.
20:7 Thou shalt not take the name of the LORD thy God in vain; for the LORD will not hold him guiltless that taketh his name in vain.
20:8 Remember the sabbath day, to keep it holy.
20:9 Six days shalt thou labour, and do all thy work:
20:10 But the seventh day [is] the sabbath of the LORD thy God: [in it] thou shalt not do any work, thou, nor thy son, nor thy daughter, thy manservant, nor thy maidservant, nor thy cattle, nor thy stranger that [is] within thy gates:
20:11 For [in] six days the LORD made heaven and earth, the sea, and all that in them [is], and rested the seventh day: wherefore the LORD blessed the sabbath day, and hallowed it.
20:12 Honour thy father and thy mother: that thy days may be long upon the land which the LORD thy God giveth thee.
20:13 Thou shalt not kill.
20:14 Thou shalt not commit adultery.
20:15 Thou shalt not steal.
20:16 Thou shalt not bear false witness against thy neighbour.
20:17 Thou shalt not covet thy neighbour's house, thou shalt not covet thy neighbour's wife, nor his manservant, nor his maidservant, nor his ox, nor his ass, nor any thing that [is] thy neighbour's.
So one may ask; what is the reason for this LAW ? Or why was this law given ? ROMANS 3:2O tell us,
" for by the law [is] the knowledge of sin "
Please note, this LAW do not keep us from SINNING, this LAW only GIVE US A KNOWLEDGE of WHAT SIN IS.
So where do we get the POWER to keep this LAW ? Before we get there, the first thing we all need to know is there nothing good in US. ROMANS 3:9-12 tell us:
3:9 What then? are we better [than they]? No, in no wise: for we have before proved both Jews and Gentiles, that they are all under sin;
3:10 As it is written, There is none righteous, no, not one:
3:11 There is none that understandeth, there is none that seeketh after God.
3:12 They are all gone out of the way, they are together become unprofitable; there is none that doeth good, no, not one.
So ROMANS 3:9-12 tells US that we are know good and that we are all spiritually bankrupt.
The good new is, GOD have made a way possible for us to obey his LAW,in ROMANS 12:3 the bible tells us:
For I say, through the grace given unto me, to every man that is among you, not to think [of himself] more highly than he ought to think; but to think soberly, according as God hath dealt to every man the measure of faith.
Did you and I get that? GOD have given the whole WORLD THE MEASURE OF FAITH; why did GOD do this? for NO GOOD US? HEBREWS 11:6 tell US why:
11:6 But without faith [it is] impossible to please [him]: for he that cometh to God must believe that he is, and [that] he is a rewarder of them that diligently seek him.
So the question needs to be asked, what makes this FAITH THAT GOD HAVE GIVEN US WORK? GALATIANS 5:6 tell us what drives the faith of GOD:
5:6 For in Jesus Christ neither circumcision availeth any thing, nor uncircumcision; but faith which worketh by love.
Let US notice CAREFULLY, the text did not tell us, FAITH + WORKS = LOVE, But A FAITH THAT WORKETH BY LOVE: AMEN.
The question is then; who's LOVE ? 1 JOHN 4:7,8 tell US:
4:7 Beloved, let us love one another: for love is of God; and every one that loveth is born of God, and knoweth God.
4:8 He that loveth not knoweth not God; for God is love.
Isn't that GOOD NEW? GOD WILL WORK IN US, IF WE STAY OUT OF THE WAY, that is why PHILIPPIANS 1:6 TELL US:
1:6 Being confident of this very thing, that HE which hath begun a good work in you will perform [it] until the day of Jesus Christ:
And if that wasn't enough, PHILIPPIANS 2:13 tells US MORE:
2:13 For it is God which worketh in you [ and I ] both to will and to do of [ HIS ] good pleasure.
TODAY; IF WE HEAR THE LOVELY JESUS VOICE SPEAKING TO US, WE MUST NOT HARDEN ARE HEARTS .

Contact Information
Telephone
242-322-6273
Postal address
PAUL MILLER
P.O.BOX N8993

NASSAU, BAHAMAS.

Electronic mail

General Information: paulmiller@batelnet.bs
Webmaster: paulmiller@batelnet.bs
Send mail to paulmiller@batelnet.bs with questions or comments about this web site.
Last modified: 06/26/06