Thou Mayest prosper and be in health...3 JOHN 2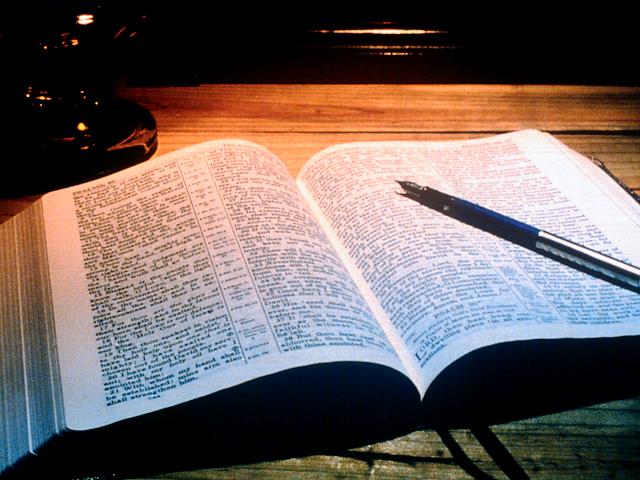 Come now,and let us reason together,saith the LORD...ISAIAH 1:18
LISTEN TO TURNING POINT ON SUNDAYS
@ 2PM ON ZNS 1540 AM BAHAMAS
OR @
The Right Honorable
Perry G. Christie
Prime Minister of the Bahamas
Addresses Cooking and Tasting Extravaganza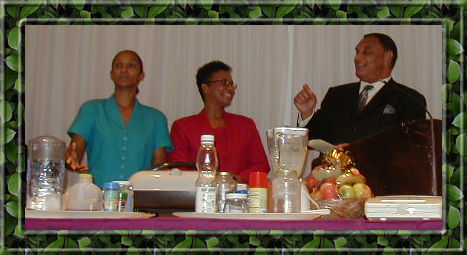 Marlene McKinney, Beverley Lockhart and Perry G. Christie.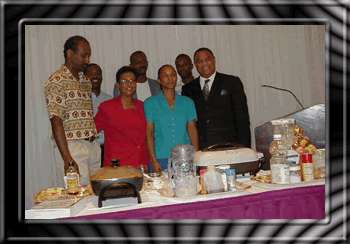 Turning Point Ministries Coordinators
Enjoy a special moment with the Prime Minister.
DR. Patrick D. Roberts
Marlene McKinney
Spoke to the guest at Extravaganza.
Perry G. Christie and Beverley Lockhart, Share a light moment.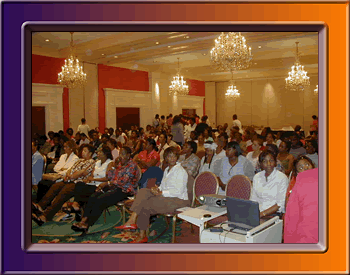 Some of are guest from are Cooking and Tasting Extravaganza.
Health is a treasure. Of all temporal possessions it is the most precious. Wealth, learning, and honor are dearly purchased at the loss of the vigor of health. None of these can secure happiness, if health is lacking. It is a terrible sin to abuse the health that God has given us; such abuses enfeeble us for life, and make us losers, even if we gain by such means any amount of education. Counsels on Diet and Foods. Pg.20

Contact Information
Telephone
242-361-6750
Postal address
MARLENE V. McKINNEY LE,CNC
P.O.BOX N8993

NASSAU, BAHAMAS.

Electronic mail

General Health Information: indimagic1965@hotmail.com
Webmaster: paulmiller@batelnet.bs
Send mail to paulmiller@batelnet.bs with questions or comments about this web site.
Last modified: 06/26/06